A few months ago, one of my email accounts was hacked. Sigh. It was a really old account — one that I hadn't checked in ages for which I only give out the address when I expect to be receiving lots of spam.
In the middle of the afternoon, I received an email from myself that went like this:
The cheeky chaps in question changed the password and the password recovery email address. In a way, they sort of picked the lock, went in, and locked the door behind them, leaving me no way in, to email whichever contacts were associated with that account and let them know that they needn't be alarmed.
I began to reply to the messages on Facebook where concerned friends were checking to see if I'd been hacked or if I was actually in trouble (it was pretty plausible since I used to live several hours north of London, up in Edinburgh, Scotland) and I really appreciated the replies that started coming in. One friend said she immediately knew it was spam because she has never known me to "freak out" no matter what the circumstance. Another friend said she was concerned at first, and then thought "This is not Caroline's voice" and knew that someone else had sent that email.
I marveled that even in an email, we can still recognise each other's "voices." We can still discern truth from falsehood. We know what the real thing sounds like, so we don't struggle too much to spot a fake.
Jesus once explained that His followers are like sheep following a Shepherd. He said:
"The gatekeeper opens the gate for him, and the sheep listen to his voice. He calls his own sheep by name and leads them out. When he has brought out all his own, he goes on ahead of them and they follow him because they know his voice. But they will never follow a stranger; in fact, they will run away from him because they do not recognise a stranger's voice."
In the hacked email situation, I found that the friends I didn't know particularly well or hadn't spent much time with for a long time were more concerned than the friends that I've spent time with recently, or gotten to know better. I wouldn't say this is because I currently have a big group of friends who don't really care, but rather it's that the people I've spent more time with, and gotten to know better, are the ones who know my "voice."
The parallel to our lives as a whole might be obvious: we hear suggestions from lots of different voices every day. There are messages constantly being emailed to our mental inboxes, urging us to take a particular action, or even to believe a particular truth or untruth.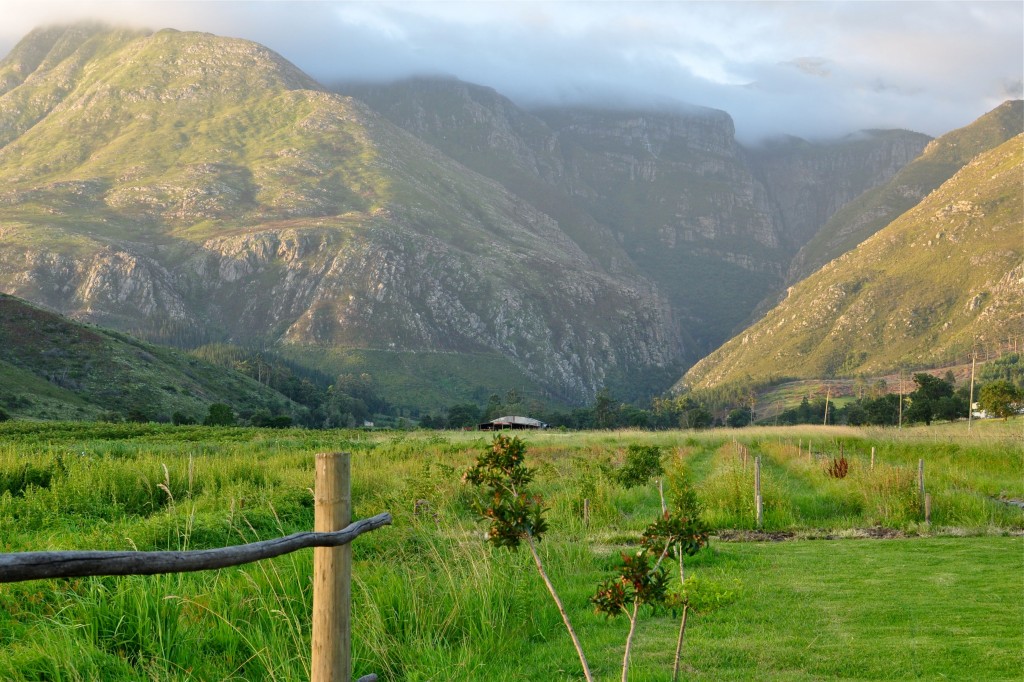 But the sheep know the Shepherd's voice because they're with Him. They're feeding in the pastures where He directs them to eat, and they're drinking by the waters where He wants them to drink. He is a constant companion.
How are you doing with discerning which voices are speaking into your life?
Here are a few simple suggestions for helping your soul dwell near the Shepherd throughout the day:
Set your alarm clock for just a few minutes earlier than the time you need to wake up. Let your mind wake up reading a Psalm, or a daily devotional like Oswald Chambers' My Utmost for His Highest.
Are there opportunities during the day for you to have music about the Lord filling your ears? Praise lifts heaviness! Could a tune in the car, a few notes while folding the laundry set a new song in your heart?
How long is your lunch break? Can you take five for some prayer time or a chapter from the Word?
Care to share something in the comments that works for you?
There are so many voices speaking to us from the moment we wake till the moment our heads hit the pillow (and sometimes even after that!) I pray you'll hear the Shepherd leading you to green pastures and still waters today, and every day.