If you have a child with feeding issues, failure to thrive, or just poor muscle mass/weight gain, you know the agony of trying to add a few pounds. Most pediatricians recommend supplement drinks such as Pediasure, Ensure, or Boost, to keep children from dropping too low on the growth charts. These drinks are expensive, sugary, and full of synthetic vitamins that may or may not be easily absorbed and bio-available. Did I mention they're expensive?
Here's a list of the ingredients in an 8oz Pediasure:
Water, Sugar (Sucrose), Corn Maltodextrin, Milk Protein Concentrate, High Oleic Safflower Oil, Soy Oil, Whey Protein Concentrate, Medium-Chain Triglycerides. Less than 0.5% of the Following: Soy Protein Isolate, Short-Chain Fructooligosaccharides, Natural & Artificial Flavors, Cellulose Gel, Magnesium Phosphate, Potassium Citrate, Potassium Chloride, Calcium Phosphate, Calcium Carbonate, Potassium Phosphate, Salt (Sodium Chloride), Cellulose Gum, Choline Chloride, Ascorbic Acid, Soy Lecithin, Monoglycerides, C. Cohnii Oil, m-Inositol, Potassium Hydroxide, Carrageenan, Taurine, Ferrous Sulfate, dl-Alpha-Tocopheryl Acetate, L-Carnitine, Zinc Sulfate, Calcium Pantothenate, Niacinamide, Manganese Sulfate, Thiamine Chloride Hydrochloride, Pyridoxine Hydrochloride, Riboflavin, Cupric Sulfate, Vitamin A Palmitate, Folic Acid, Chromium Chloride, Biotin, Potassium Iodide, Sodium Selenate, Sodium Molybdate, Phylloquinone, Cyanocobalamin, and Vitamin D3
There are also 18g of sugar per 8 oz. More alarmingly, if you happen to have a child that is allergic to soy or milk protein, then these drinks will not work for you.
Have I let my child suck down Boost after Boost in the hospital after major surgery? Yes. This post is not a judgment on people's choices. I would, however, like to give some suggestions if you are concerned your child needs more calories but would prefer them to be consuming less "supplement" drinks and more real, whole foods.
The best solution that we've found is to make smoothies. Not just ice and fruit smoothies; calorie dense, healthy fat, protein enriched smoothies.
Here is a list of ingredients. You can pick and choose based on your child's food tolerances and what you have around the house: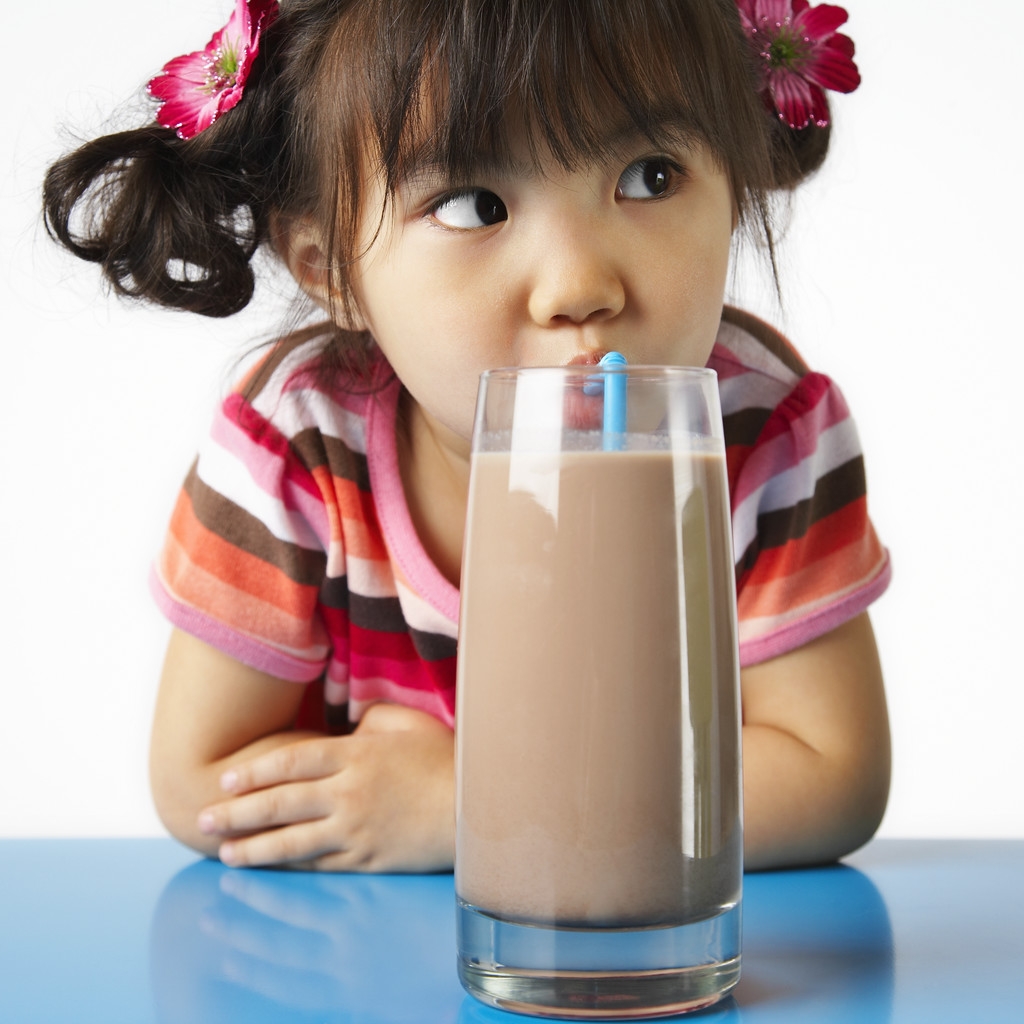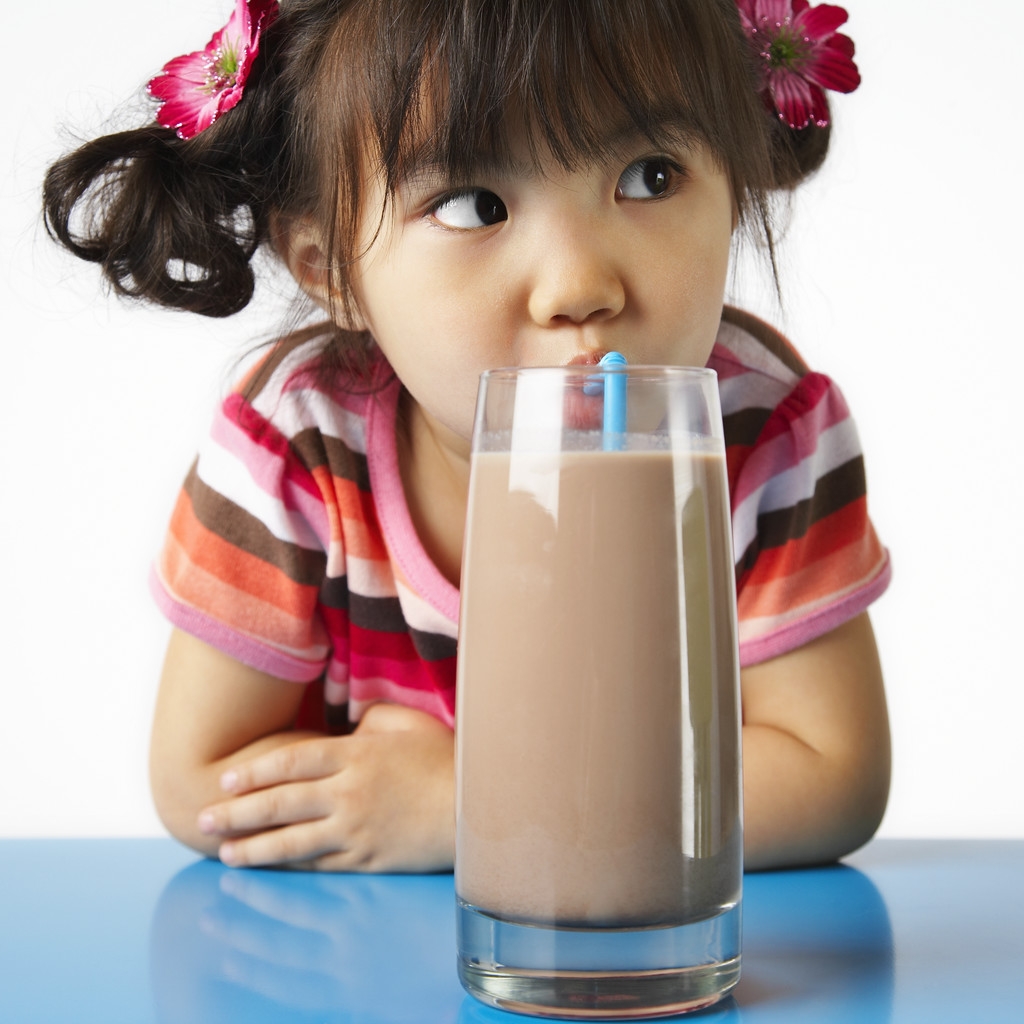 Liquid:
Skip juices that may be too sugary and cause diarrhea.  Yogurt and Kefir* and great for the pro-biotic benefits. Use one cup of liquids total.
Coconut water
Coconut milk (full fat or light)
Milk
Plain Yogurt
Plain Kefir*
Protein Boost:
2 Tbs. Peanut Butter (or a nut butter of your choice)
1/4 cup nuts
Extra Fat:
1 Tbs. Cold Pressed Virgin Coconut Oil (make sure it's not super processed)
1 Avocado (may need to add a dab of honey if your fruit is not sweet enough to cover the taste)
Fruit:
This is really your choice.  If you want a colder drink, use frozen fruit.
2/3 cup total strawberries, mango, blueberries, etc.
1 whole banana
BLEND!
I know you're a smart parent because you're already online doing research. With a little thoughtfulness, it's easy to find a blend that meets your child's nutritional needs. You may even find other super foods to add that are not listed here. For example, I buy raw cocoa beans and throw a couple of them in my own smoothie because they are a great source of iron.
I'm thankful for modern medicines and technology, but I also love it when I can feed my children healthy foods that are still in the form that God created them!
Have any tips to share? WHAT DO YOU PUT IN YOUR SMOOTHIE?
*Kefir is a fermented milk drink, similar to a drinkable yoghurt. You can buy it already made, or you can buy starter grains which you drop in a glass of milk and let stand for 24 hours. The grains can then be strained and reused. (Annie Beth has found it at Harris Teeter, Earth Fare and Trader Joe's.)