What is your "Born Identity?"
A few weeks back at church, our youth pastor spoke on our "Born Identity", a topic I have spoken about myself, in the past.  A grouping of the scriptures that were referenced that night had something that I couldn't resist writing to or sharing with you- as it spoke volumes to me! 
Psalm 139: 13-16
13 For you created my inmost being; you knit me together in my mother's womb.
14 I praise you because I am fearfully and wonderfully made; your works are wonderful, I know that full well.
15 My frame was not hidden from you when I was made in the secret place, when I was woven together in the depths of the earth.
16 Your eyes saw my unformed body; all the days ordained for me were written in your book before one of them came to be.
When we first found out Luke's diagnosis, we were in shock, no doubt!  We sat in the exam room watching the screen, as the technician floated over the baby and found all the fingers, toes, head, legs, arms, stomach- and everything to the naked eye, like ours, looked amazing.  We had no idea what news we were about to hear.  I was reminded of my friends and family who were unable to conceive, and how fortunate I was to have conceived three times and would be given the opportunity to give birth three times.  As she stepped out of the room we were all celebrating the arrival of our new baby boy.  When the technician, genetic specialist, and doctor, came back into the room, we began to wonder, "What is going on?"Why were so many specialists in the room with us?  What had they seen that we did not?  As the doctor gently approached, she confided in us that she believed the baby will be born with spina bifida.  We were in utter shock!  We had no idea what spina bifida was, what it meant or what that meant for our family.  She provided us with our options, which included abortion!  We quickly replied NO THANK YOU!  God had given us this child, and regardless of his diagnosis, we were having him! 
As we left that day, trying to process everything that had occurred, all of us were crying and wondering what this would mean for our family.  The first thing we did was call our friend and pediatrician to get an understanding of spina bifida.  Of course, we called our parents and church members, but we didn't know enough to call anyone else until we had all the facts.  The internet is a great tool, but also a scary way to look for information because it has so much information. It's hard to know what is true and what to believe and not believe.  This is why we sought the advice our pediatrician. Once we could narrow down our scope then we could search the internet for specific topics to help us with specific items. 
As we began to share the news with our church family, a new ministry was blooming called "Fruit of the Womb" geared towards expecting mothers.  The verse associated with the new ministry was Psalms 139:13-16!  Don't you know that was another "AHH HA" moment!  God created our baby boy.  He knit him together, he formed him with his hands, he designed him to be the child he would be.  He made him wonderful, he made him perfect- he made him for a purpose!  God doesn't make mistakes so there was a reason and purpose for this child to be born to us.  Just as Mary was to deliver the son of God, I was to deliver Luke.  Luke is not the son of God, but he is important, and his purpose was appointed and designed by GOD himself!
When I look at each of my children I think about each of their uniqueness. 
Noah is my prayer warrior and basketball star.  He isn't one of those kids that see stereotypes within other kids.  He just sees a new friend.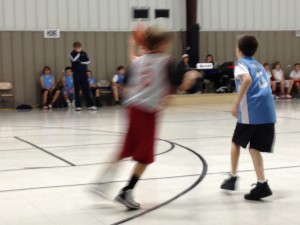 Emma is outspoken, outgoing, and a gymnast at heart.  She is caring, and loves to take care of kids with special needs.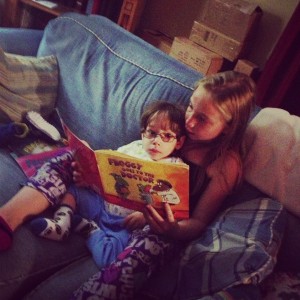 Luke is only three, so it's hard to say what unique gifts he will have, but what we can tell so far is- he loves everyone!  He will high five or fist pump just about anyone!  He brings a smile to everyone he comes into contact with, and steals your heart!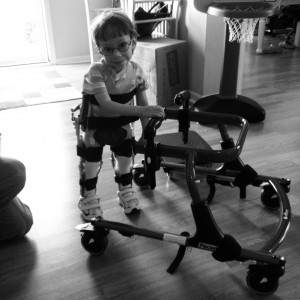 As God reminds me in his word, I am to lead my children and teach them his word.  However, it is up to God dwelling within them to make them who he has designed them to be.  They will have a lot of work to do themselves to grow in God and achieve the great and marvelous things he has in store for them.    
I'm so thankful that God chose us to be the parents of Noah, Emma and Luke!  I'm so thankful that God provided us wisdom, and that when he "knit me" in my mother's womb, he knit me with the perspective of a "glass half full", the gift of "fact finding" and the "faith of a mustard seed".  All of these unique gifts make me who I am today, and they have certainly helped us in our journey!
Granted, I have my days where I'm not pleased with the way things are going, but I always try to stay positive no matter what lies ahead.  Just this week I was working the Facebook page asking questions about scoliosis, and the pros and cons to placing rods in children who also have spina bifida, like Luke.
Remember that no matter what your circumstance, GOD made you, your significant other, and each of your children, unique and special.  You are no accident!  Your children are no accident! 
If you're struggling with your faith or angry with God about the disability your child may have, then seek the advice of a Christian counselor.  Reading the Bible is helpful, but sometimes it also helps to share your thoughts with someone else.  I would suggest starting with your church Pastor.