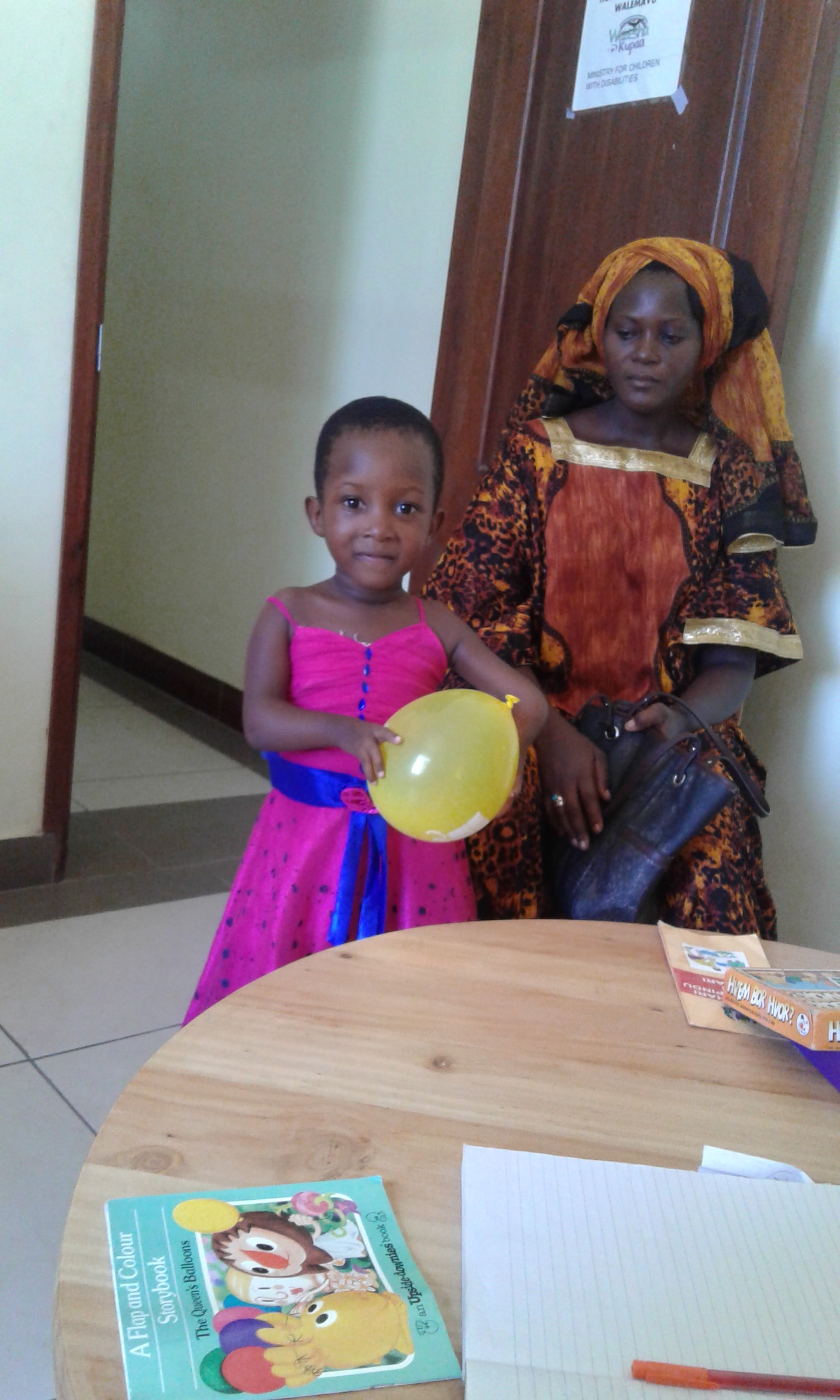 This is our monthly update from Rebecca, who works as Community Outreach to the children with disabilities in Tanzania.
This month has been special in it's own way. I managed to reach out to two new children with hydrocephalus and one with cerebral palsy. I am happy because after all the efforts they were able to get shunt while the child with cerebral palsy I was able to refer him for rehabilitation.

What makes this month more special for me is when I met a 6 year old girl called Rehema. Due to her hands that are mildly deformed all schools in her village have rejected her claiming that she is too different to school with others. We are planning on letting her join our school next term.

Besides that I have done a number of follow-ups and soon we will have a workshop for our parents who have children with disabilities. Please pray with me.

PS: The attached is a picture of Rehema and her mom.

Regards from this end

Rebecca
Also, Dr. Bransford is traveling to do work in Kenya on April 20th. He will be taking a few supplies from SpM with him.