Signposts is very excited to introduce the newest addition to our team today! Ramee Larson is the newest author at SPM. Ramee loves to write, loves photography, and loves God. She and her high school sweetheart live in Illinois with their three redheads. Ramee is inaugurating the Share Your Story feature in the Signposts community today, (hooray!) so we'll let her take it from here! Welcome, Ramee!
I am writing from my kitchen table in the middle of our big white house.  It is 10 pm at night and this is the first time I have sat all day. In fact, this is the first time that the house has been quiet all day. I can faintly hear the cry of our youngest baby upstairs as she is fighting sleep but the other children are in their rooms which is a huge accomplishment, even for 10 pm.
This is supposed to be an intro post about me.  Well, hello.  I'm Ramee.  I am an average 27 year old woman.  I got married at 19 to my high school sweetheart.  We moved across the country together while he served in the military.  We had two children back to back (they're 13 months apart), endured 2 overseas deployments, moved back to our hometown of nowhere Illinois, bought a home, and thought our lives were perfect.  My husband had a great job, I was able to stay home to take care of our children, our walks with the Lord were strong and we had amazing friendships.
Two years ago we found out that we were pregnant with our third child and we were elated.  If I haven't mentioned it, both of our older children are redheads like me and we just knew, without a doubt that this baby would be as well.  Life couldn't get any better.
This is the part of my story that has led me here.  And this is the part of the story that has forever changed who I am.
Immediately in my pregnancy with Mabel I was consumed with fear. I was scared of everything. It was the type of fear that never left and was so overpowering that I couldn't escape it. It was fear that only the enemy brings. I feared losing the baby. I feared and worried and was anxious for so many months of my pregnancy with her. I remember feeling such deep anxiety that it literally haunts me when I recall those moments of utter terror in myself.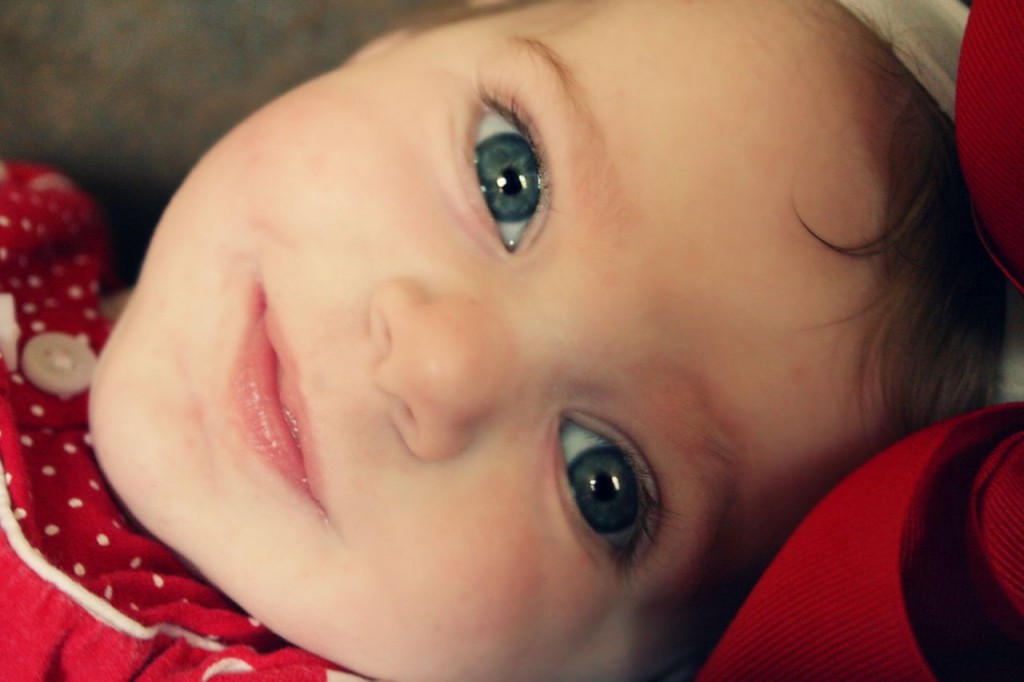 But, other than my internal fear, my pregnancy was perfect. The baby was growing well and seemed to be healthy. I gained the usual amount of weight that I had gained before (let's just say alot), and everything was right on track. It was a 'picture perfect pregnancy.'
Mabel was born on July 16, 2010 with a full head of black hair. 
She was so beautiful, but immediately she was much more quiet than I would have liked.  Her cry was absent and then faint.  And even after she was evaluated carefully and everything looked great, I remember thinking that she just didn't cry enough.  It's not something that most mothers would think.  In fact, they would be crazy to think that way so I excused my foolish thinking and enjoyed my newest love.
After having Mabel I sent my husband home to be with the older children, Nora and Braden.  I was all alone with Mabel and I couldn't wait to hold her close and breathe her in.  That first night she had her routine hearing screening in the hospital and she failed.  Immediately something happened in me that I cannot explain and it is heartbreaking to rethink how I felt that night.  My heart stopped and I literally felt ashamed.  Or maybe embarrassed.  All I know is that I didn't want to tell anyone because 'surely my child doesn't have something wrong with her…'
With everything I am, I wish I could go back and tell that woman to be thankful for that night with her new baby.  That was going to be the most calm, quiet, peaceful night she would have for a very long time.  It was a night that I should have embraced her newborn smell and enjoyed the innocence that only new mother's experience.  But I didn't…because something inside of me knew all along that this was a journey that was only just beginning.
The Lord had prepared me all of my life for what was about to take place in our lives, but only He could know how drastically it was going to change me.
Coming to terms with an all-knowing God whose will is above all else is so very hard for a woman like me.  I have always longed to be better for Him, desired to know more about Him, swore to live more ferociously for Him but I didn't know the true meaning of any of those things until my journey began with Mabel 15 months ago. And yet in the midst of it, He has truly refined this heart of mine. He has burnt away the chaff of a life that once was proud, arrogant, and puffed up and is continuing to mold it into a life that is pleasing for Him.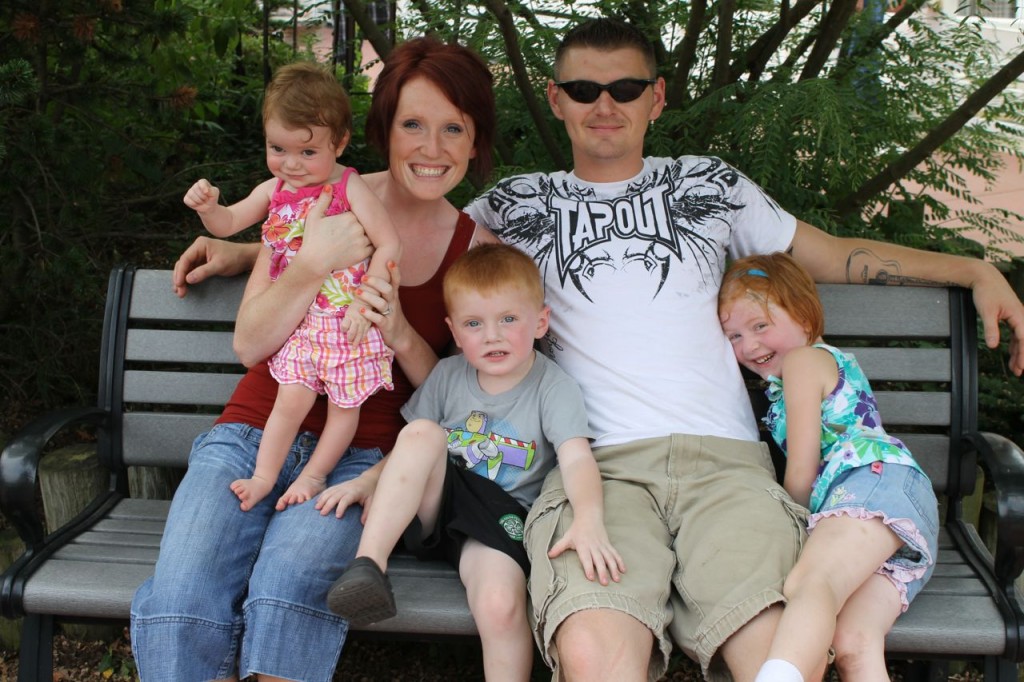 I'm in awe of a God who loves us that much. Enough to shape us, care for us and consume our hearts with more of Himself.  I am thankful that in this journey with Mabel, He has never left my side.  He has never taken His eye off of me.  He adores me and chases after me, even when my heart is cold and bare.
My heart has been many things this year but I hope to paint for you a picture of strength and courage.  I pray that in these words you would hear the voice of the Lord.  Truly, He is the author and I only desire to pen for Him a beautiful story of mercy and grace.  Let me take you further into our journey with Mabel and if you would, allow me to melt your heart with beauty that is pure and hope that is delicate and deep.
I am just an average 27  year old woman.  Only I have a child who is sick and we aren't even sure why.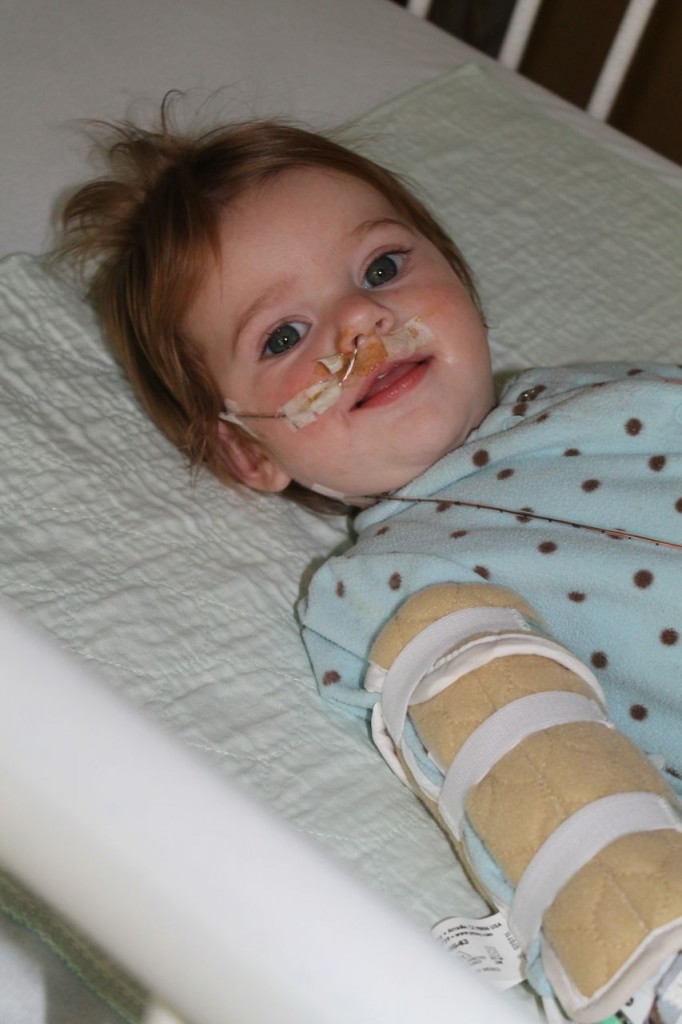 …To be continued…
We can't wait to keep reading your story, and we're so glad to have you Ramee! Friends, let's give her a big welcome!